The death toll from the most powerful bomb blast witnessed outside the Safari Hotel in Somalia's capital Mogadishu has risen to 189 with more than 200 injured.
Thousands just killed in Sierra Leone's big tragedy—but the world doesn't seem to care
It is the single deadliest attack ever in the Horn of Africa nation.
Police said a truck bomb exploded outside the Safari Hotel at the K5 intersection, which is lined with government offices, restaurants and kiosks, flattening buildings and setting vehicles on fire. A separate blast struck the Medina district two hours later.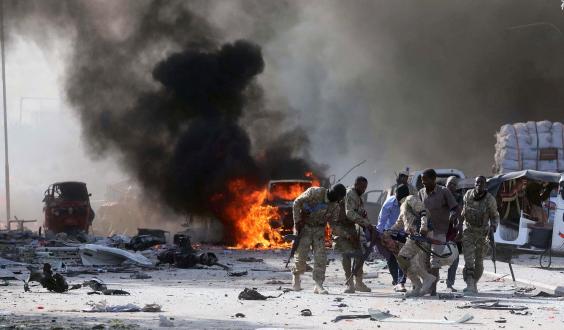 More than 200 were injured in the explosion outside of the hotel and hospitals are struggling to cope with the high number of casualties.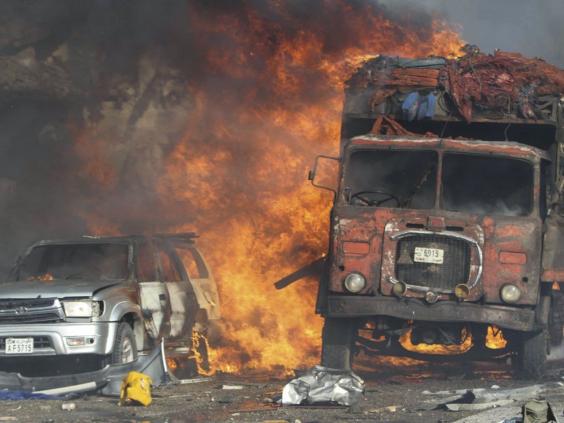 The Red Cross said four volunteers with the Somali Red Crescent Society are among the dead and warned "this figure may rise as there are a number of volunteers still missing."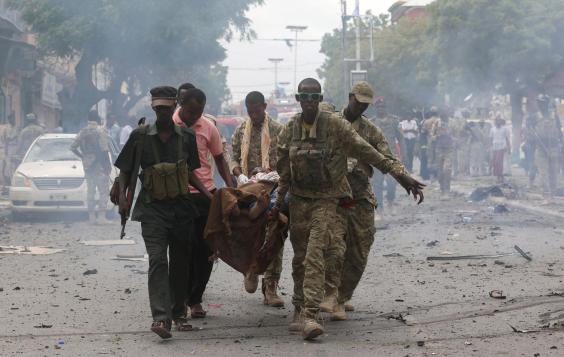 Somalia's government blamed the al-Qaida-linked al-Shabaabextremist group for the attack it called a "national disaster." However, al-Shabaab, which often targets high-profile areas of the capital with bombings, had yet to claim the attack.
90 people were murdered by terrorists in Kabul last May. Where is the minute's silence for them?
"They don't care about the lives of Somali people, mothers, fathers and children," Prime Minister Hassan Ali Khaire said. "They have targeted the most populated area in Mogadishu, killing only civilians."
Somalia's information minister, Abdirahman Omar, said the blast was the largest the city had ever seen. "It's a sad day. This how merciless and brutal they are, and we have to unite against them," he said, speaking to the state-run radio station.